Use criteria to capture specific data
---
In addition to capturing all list items, agents can collect selective data from a list.
In the Agent Builder,
Open an agent with an item list.

Right-click Begin Item List in the actions list.

Haven't created a list yet? See Capture a list first.

Select Refine List.

In Conditions > REFINEMENTS.

Select the field you want to use to filter the list. The options shown will reflect the data you're already capturing.

Choose the appropriate criteria from the drop-down. If you're filtering by price or star rating, choose number-based criteria, such as Contains number greater than.

Add an appropriate value to the criteria.

Click ADD.

Click SAVE.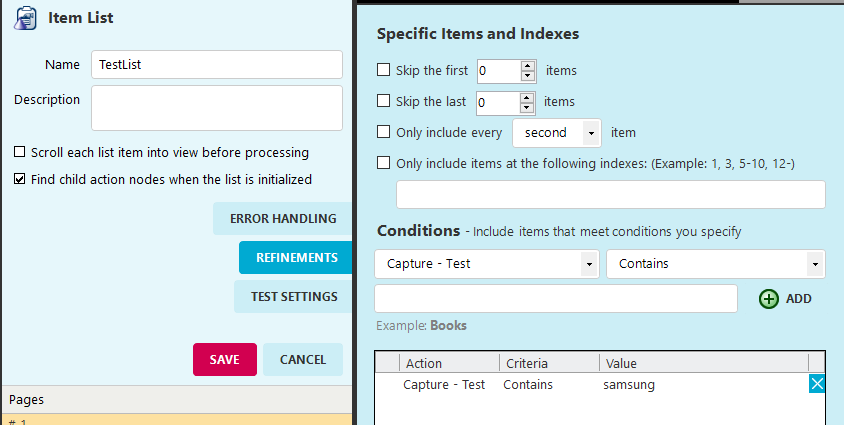 Only items matching your criteria will appear in the Captured Text Preview window.
Was this article helpful?
---