You can set an action to harvest data optional when a captured item only occurs on some pages. Marking the action as optional will allows the agent to skip over instances when the target element is absent, preventing the agent from stopping mid-way.
To mark a capture action optional:
Open the Agent Builder.
Open an agent.
In the Agent list, right-click on a capture action (like Capture - Price below).
Click Optional.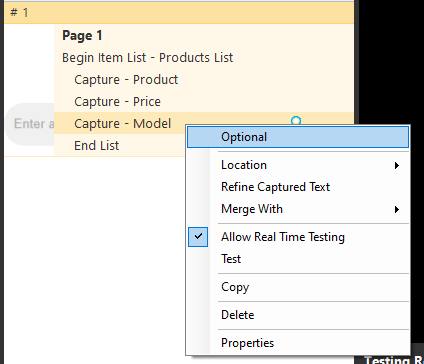 Was This Article Helpful?
---