Add Mozenda as an exception in McAfee
---
You may need to add Mozenda as an exclusion to your antivirus software if you are unable to download or install the Agent Builder or if you see a partially blank screen following installation.
Open McAfee Endpoint Security and click on the drop-down arrow.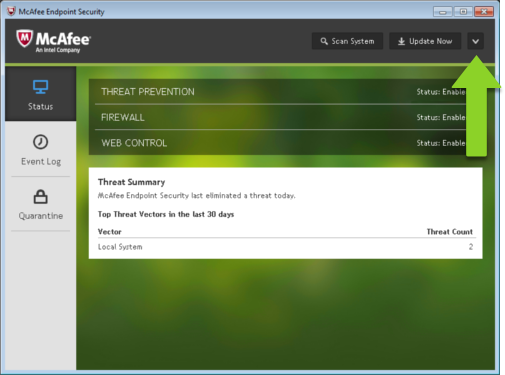 Click Settings.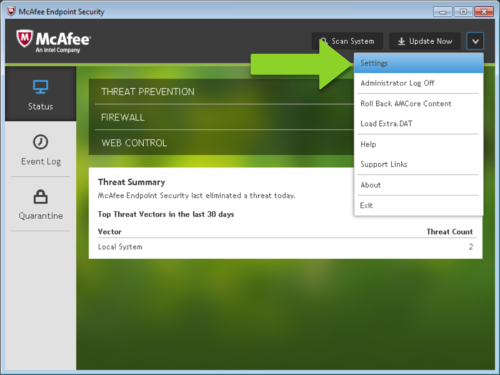 Click Threat Prevention.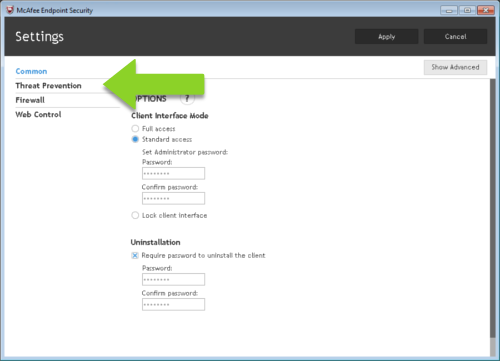 Click Exclusions, then click Add.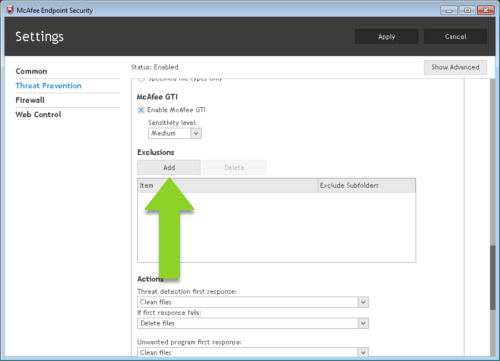 In Windows Explorer, then open your Downloads folder. Double-click the Mozenda installation file.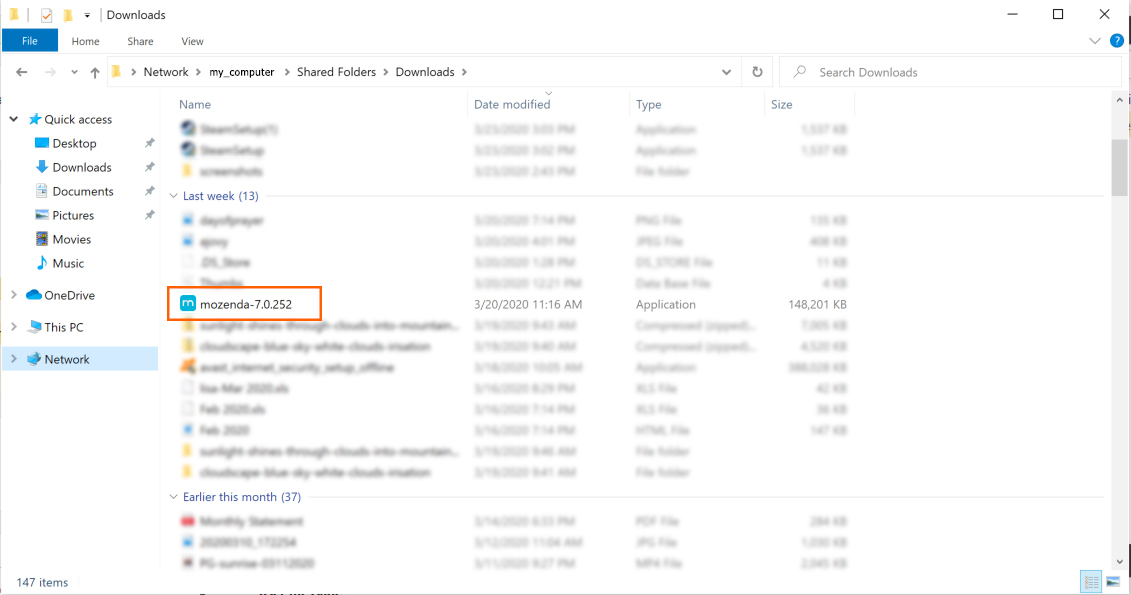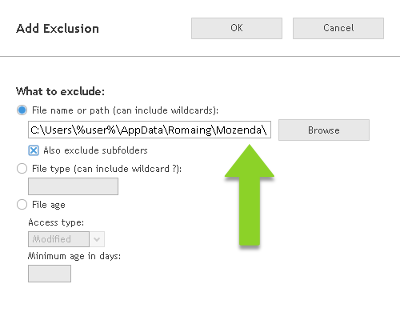 Make sure the checkbox next to Also exclude subfolders is checked.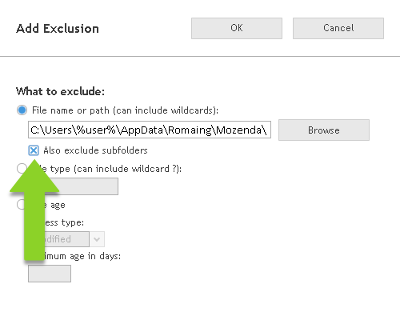 Click OK.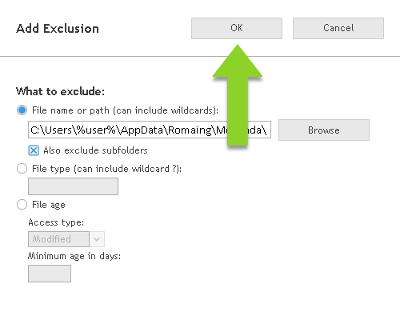 More information about your anti-virus software
Was This Article Helpful?
---