Download images from a website
---
Many websites include images attached to the list items, which must be treated differently from the text in the Agent Builder.
To capture images from a web page:
Click the image.
Click Download Image.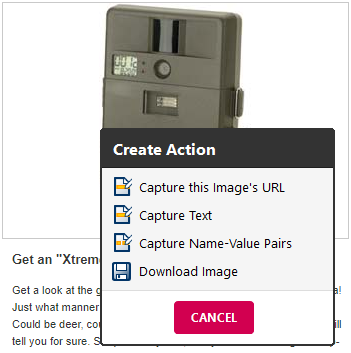 Enter a name.
This step records the URL of the image in the capture results but will also download the image.
Click SAVE.
After an agent runs:
The images are available in a compressed (.zip) file through the Web Console.
The image URLs are included as a column in the agent's collection.
Was this article helpful?
---