Concurrent Jobs , or job slots, indicate the number of agent run jobs your account can perform simultaneously. The number of agents you can run at any given time is based on:
Any applicable domain restrictions.
Your account's permitted number of concurrent jobs.
Domain restrictions
To be good web citizens, Mozenda restricts the number of jobs that can run on a domain at one time. This is to avoid overwhelming smaller websites with traffic.
Concurrency guidelines
An account with 10 concurrent jobs can run up to 10 agent run jobs simultaneously.
If there are more jobs selected to run than job slots on your account or jobs available on a given domain, the excess jobs are queued until a slot becomes available.
If a job errors, that job will stop, making that job slot available for a new job.
Examples
If you choose to create 20 jobs at one time but you are limited to 10 concurrent jobs, 10 will run while the remaining 10 will queue.

If you choose to run 20 jobs at one time with the limit of 10 concurrent jobs and an agent hits an error, the errored job stops and one of the queued jobs starts.
Find total Concurrent Jobs on your account
In the Web Console,
See Account to view the number of Concurrent Jobs available for your account.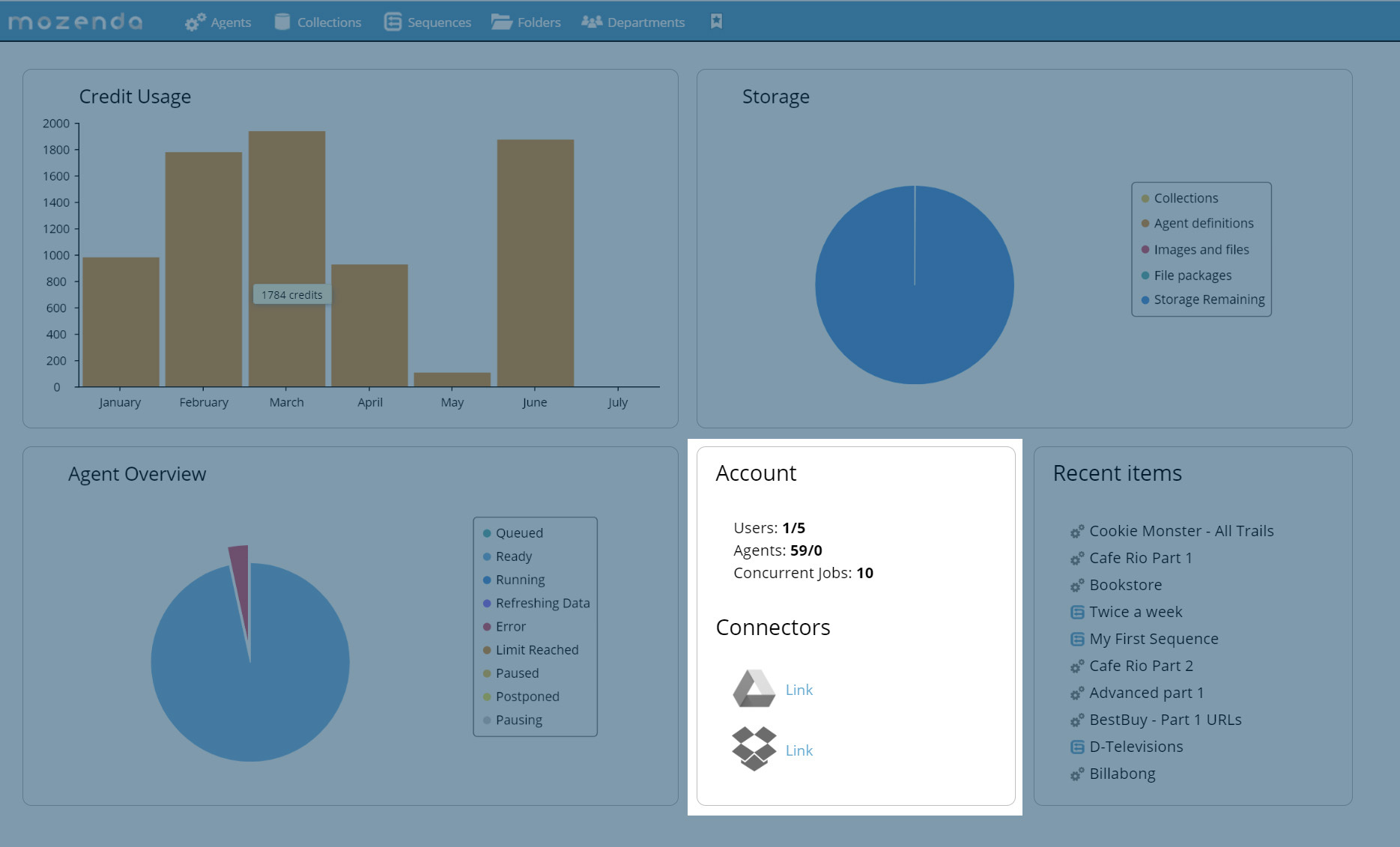 To add job slots or to learn more, please contact us at 801-995-4550.
Was This Article Helpful?
---