Compare data changes over time
---
If you have an agent that runs regularly, you can track the data changes over time.
Enable Store item history
In the Web Console, open an agent.
Click , then click Harvesting.
Click Behavior
Check Store item history.
Note
You need at least one unique field set to track changes.
Compare changes over time
In the Web Console, click Agents.
Open the agent.
Verify that Most recent completed run and What do you want to include are selected.

Click .

Check Show change markup.

You can select the changed fields to see individual changes within the field as well as some job time information.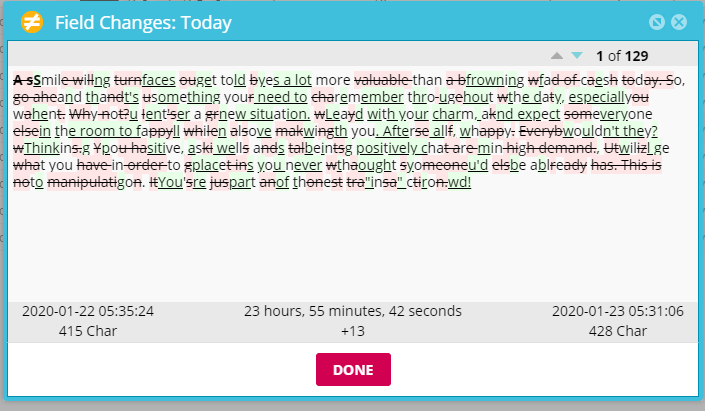 Click > Export to export your data with the change markups.
Video walkthrough
Was this article helpful?
---