Similar to a house number, XPaths let you tell Mozenda the specific address of an element on the page―even if it changes positions when the page reloads.
To manually edit an agent's XPaths, you need to display the XPaths tool in the Agent Builder.
Open the Agent Builder.
Select File > Windows.
Select XPaths.
Click SAVE.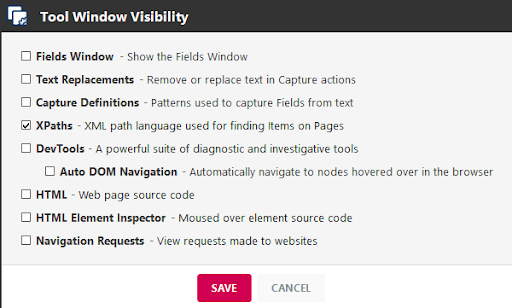 The XPaths tool can appear in a separate window or in part of the tab group at the bottom of the Agent Builder.
View an action's XPath by selecting the action from the actions list at the left of the agent builder.

The XPath (the address of the action_) appears in the Xpaths window. For example:
following-sibling::p[1]

Was This Article Helpful?
---