Refine Captured Text is a tool in the Agent Builder that helps you refine the data that your agent captures. You can use it to parse data from a field or replace characters in order to make your output meet your needs.
Common uses
Separate the city, zip, state, or street address from a full address.
Remove whitespaces and empty lines.
Change the format of the data that you collect.
Use a regular expression (regex) to create a custom output from the captured information.
Opening the Refine Captured Text window
Right-click a capture action (like Capture - URL in the image below).
Select Refine Capture Text.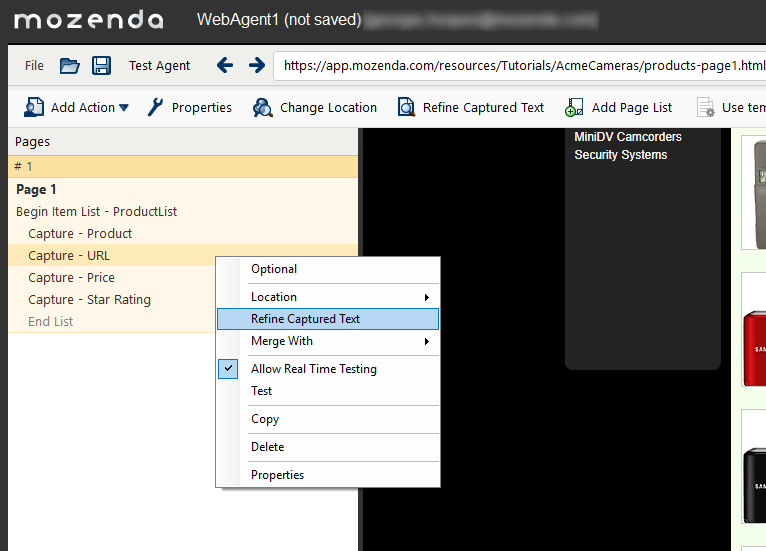 Once the window is open you can decide whether to parse the text or the HTML. Specific expressions or rules can be added to the capture by selecting capture definitions and or content replacements. The expressions can be written with plain text or as a Regular Expression.
The Refine Capture Text window is divided into four sections:
Text/HTML: Select whether you want to see only the text visible to the user or also the underlying HTML.
Content: Text that was actually found.
Capture definitions: Specifies how the text found by the action will be captured.
Captured text preview: Displays the text based on the definitions.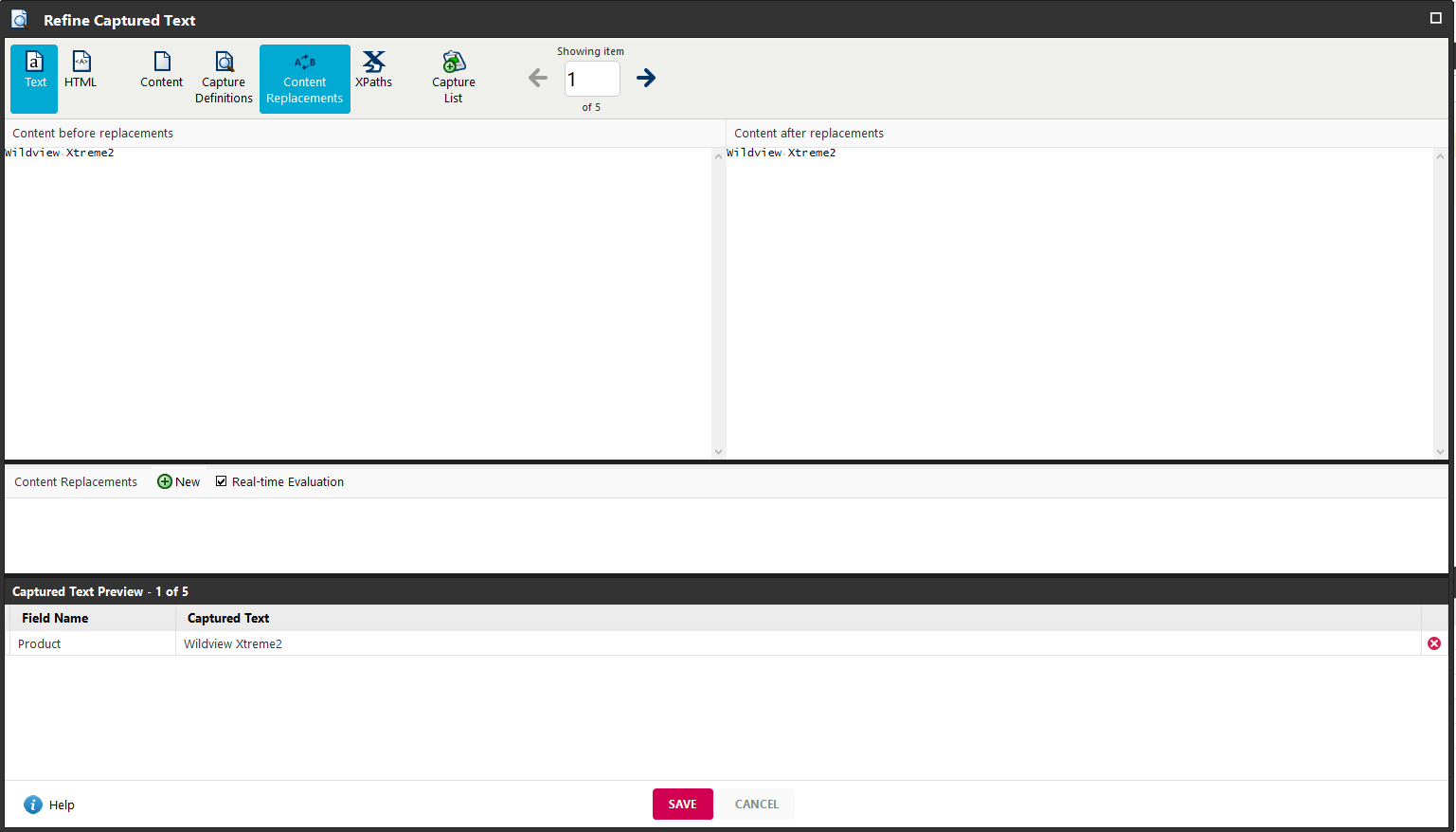 Was this article helpful?
---