Record the Set User Input value in a collection
---
Agents can interact with text boxes and dropdowns. The value that the agent selects from a dropdown or inputs to a text box is called a Set User Input Value. This value can be captured in your data to add context and to help with troubleshooting.
Open an agent in the Agent Builder.
In the Action list, right-click a Set User Input action.
Click Properties > AFTER THIS ACTION.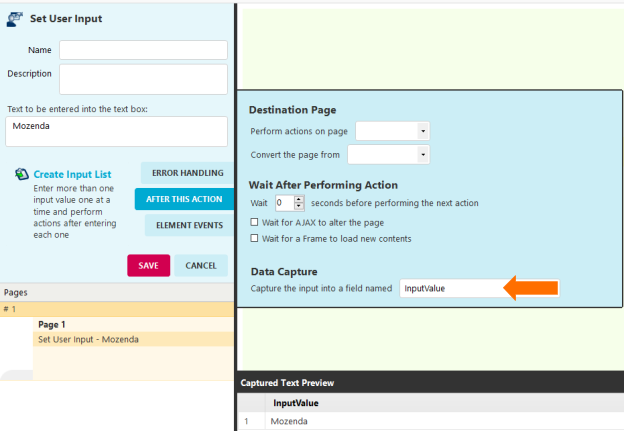 Specify the value in Data Capture.
Click SAVE.
Was this article helpful?
---