Share feedback
Thanks for sharing your feedback!
Mozenda has two components: the Web Console and the Agent Builder.
The Agent Builder is a local application used to create and test agents. Agents are sets of processes Mozenda uses to automate data harvesting tasks - they're the basic building block of any Mozenda project.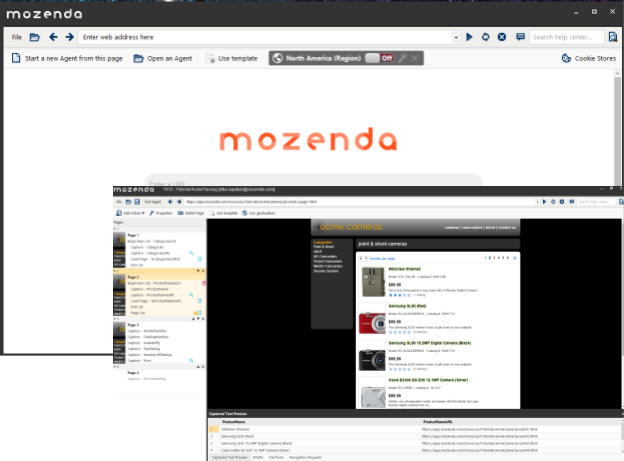 The Web Console is Mozenda's cloud-based application. This is where you run, manage, and schedule the agents you've created. You also use the Web Console to access the data you've harvested and manage users and account settings.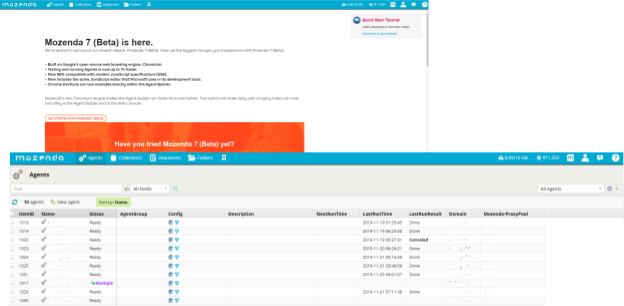 ---
Was this article helpful?
---
What's Next