Deal with content that loads after the page loads
---
AJAX is a set of techniques and technologies for creating interactive websites. When a site has a lot of content to load, telling your agent to wait can allow more time for the content to be displayed and loaded.
In the Agent Builder, right-click the Page title (like Page 2) in the actions list, then click Properties.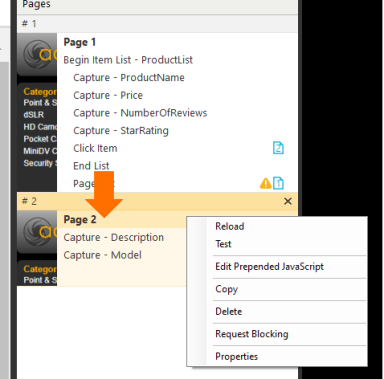 Click AFTER LOADING THIS PAGE.
Select Wait for AJAX. The agent will wait for AJAX before performing any actions on this page.

Click SAVE.
Refreshing the page
Was this article helpful?
---